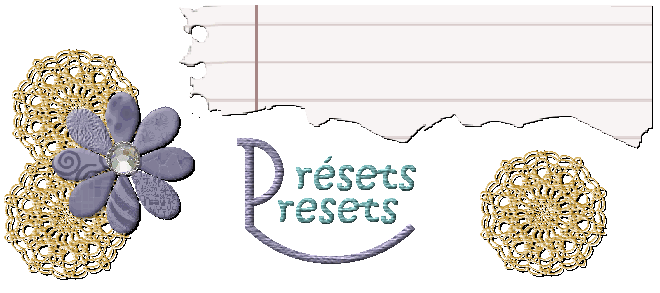 | | | |
| --- | --- | --- |
| Vous arrive-t-il de vouloir reproduire un type de réglage d'un projet à l'autre? Avez-vous déjà trouvé le parfait biseautage pour un projet mais vous ne pouvez simplement plus retrouver les réglages exacts? Voici un moyen que vous aurez avantage à utiliser. | | Did it ever happen to you to want to reproduce a setting you already used in a previous project? Did you ever find the perfect settings for a bevel, but can`t remember the numbers now? Here is an easy way to help you. |
1- Au moment de travailler avec votre projet, déterminez les réglages qui vous plaisent. (ici un exemple d'ombre portée).

1- When you work on a project, determine what settings are suitable for your project (here is an example of a drop shadow).

2- Cliquez sur l'icône de la disquette pour sauvegarder les réglages. Dans la fenêtre qui apparait, indiquez un nom pour votre préset, qui pourra facilement identifier celui-ci. Et cliquez OK.

2- Click on the disk icon to save your settings. In the popup window, write a name that will easily identify the preset to the result. Click OK.

3- La prochaine fois que vous aurez besoin des mêmes réglages, vous n'avez qu'à dérouler le menu des présets, et cliquer sur celui que vous souhaitez utiliser.

3- Next time you will need these settings, just click on the arrow to get the pull down menu and select the preset you need.

4- Par la suite, vous verrez les même réglages que vous aviez déterminé, apparaître et s'appliquer à votre projet courant.

4- After this, you should see the identical settings appear and be applied to your project.

Les présets peuvent être ainsi sauvegardés pour de nombreux effets: ombres, biseautages, textures, distorsion, etc. ainsi que divers ajustements.

Presets can be saved for many different effects: drop shadows, bevels, textures, distorsions, etc. in addition to various adjustments.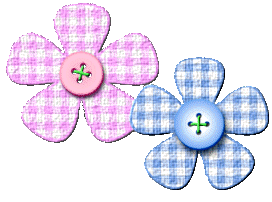 Trucs et astuces - Tips and Tricks
© Creation-Scrapbook 2006 - tous droits réservés - all rights reserved