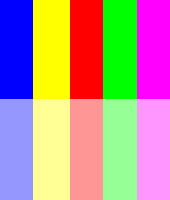 Avez-vous déjà eu un papier ou un élément ou même un kit entier mais dont les couleurs sont trop vives à votre goût? Voici comment obtenir des couleurs pastelles à partir de couleurs vives, et vice versa.

Voici un ensemble de couleurs, bien vives.

Did you ever have a paper, an element or even a whole kit with bright colours, while you would like softer colours? Here is a way to get pastel colours from bright ones, and vice versa.

Here is a set of very bright colours.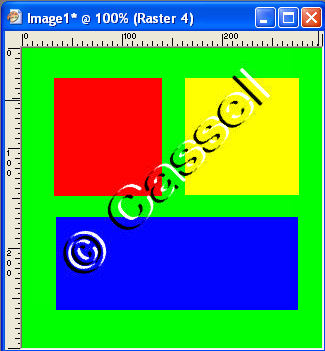 | | | |
| --- | --- | --- |
| Réglages - Luminosité et Contraste - Luminosité et contraste avec les réglages suivants: | | Adjust - Brightness and contrast - Brightness and contrast with these settings: |

| | | |
| --- | --- | --- |
| Et voici ce que vous obtiendrez: | | And now, you should get this: |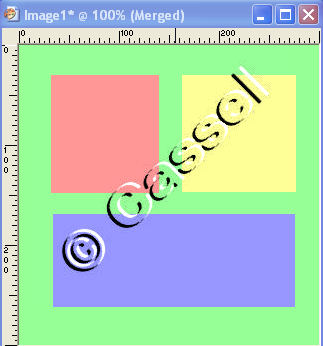 | | | |
| --- | --- | --- |
| Et si, au contraire, vous avez des couleurs pastelles et que vous voulez des couleurs vives, utilisez les réglages suivants: | | And if you have pastel colours but you want bright colours, use these settings. |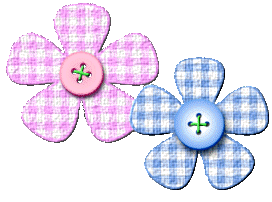 Trucs et astuces - Tips and Tricks
© Creation-Scrapbook 2006 - tous droits réservés - all rights reserved